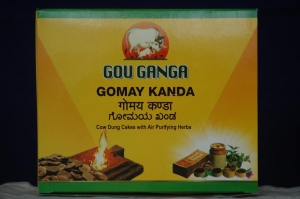 Gomay Kanda
•Cow Dung Cakes with Air Purifier Herbs.
•This cow dung cake is mixed with some potent herbs that make it an eco-friendly.
•The unique Cow Dung Cake is prepared after extensive research and tests by experts.
Product Description
DIRECTION FOR USE:
Burn cakes at the sunrise and sunset with cow ghee, camphor, basil & dhoop.