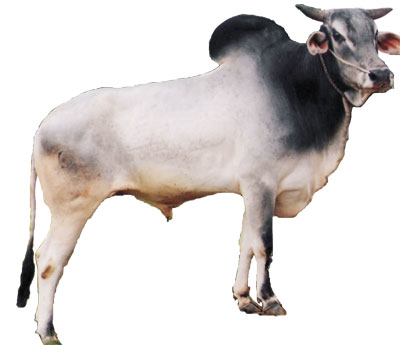 Home Tract : Rohtak, Gurgoan, Hisar districts of Haryana.
Type : Dual medium size. Greater attention is paid to rearing of male calves.
Charecters
Colour : White or light Gray. Bull-fore and hind quarters is dark.
Face : Long narrow well marked bony prominence at the poll.
Horns : Small
Eyes: Black eye lashes.
Tail: Black switch .
Muzzle: Black.